Dry SPod
Available in Silver, Black, Blue and Pink Housings
MSRP $16.95 USD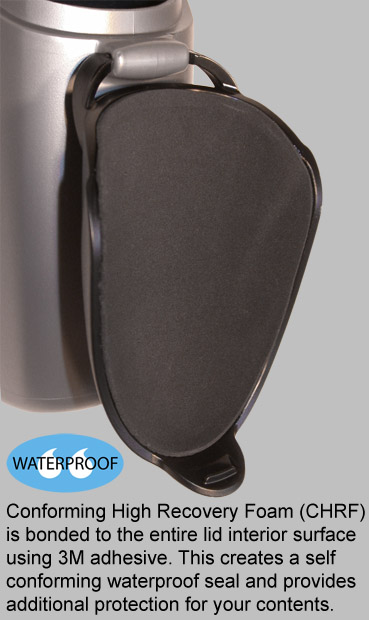 The Dry SPod is great for carrying your expensive electronics. Your cell phone, MP3 player, GPS, camera, or other electronic essentials will be dry and protected by the foam lined cocoon of your Cage Rocket Dry SPod.
Whether paddling, cycling in a rainstorm, or getting caught in a mountain downpour, our Class III waterproof design will stay dry. Our design has been tested to withstand submersion in water to a 3 foot depth for 3 minutes. What that means to you, is that your contents will be dry in a storm, and the Dry SPod will float in water.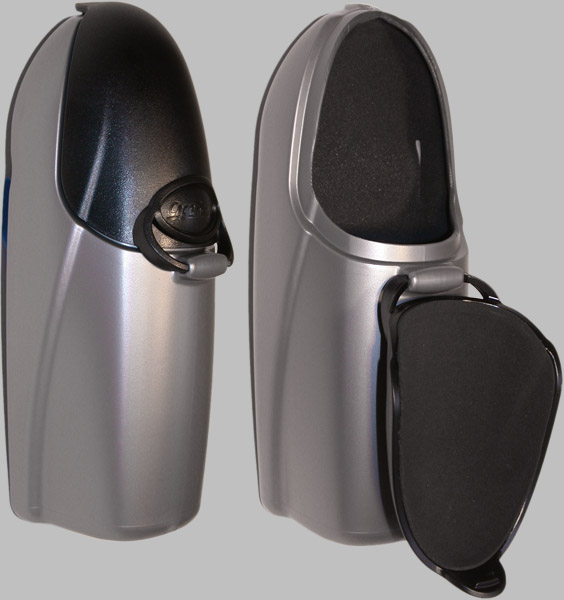 Housing:

Color: Pearl Silver or Black
Material: Food Grade High Density Polyethylene (20% recycled to keep it "green")

Lid:

Color: Black
Material: PC/ABS (30% stronger than ABS)

Lid Gasket:

Color: Black
Material: Conforming High Recovery Foam (used in automobile and aircraft gaskets)

Foam Lining:

Color: Charcoal
Material: EVA

A note for the paddlers: The physics of flotation determines that something can float only if the weight of the object is less than the weight of the water it displaces. If you are paddling, make sure that you obey this rule because even though your Dry SPod is waterproof, it will sink if you put too much weight in it. For water sports, to be safe, we suggest that the total weight of the Dry SPod and its contents not exceed 1lb 11oz. Remember this is all about physics and applies to all waterproof containers. If you are not using the Dry SPod in open water, load it up with all the weight you want and your contents will be dry and protected.