---
The Cage Rocket <![if !vml]>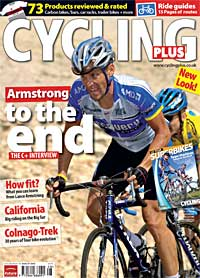 <![endif]>
Imagine a small alien craft hovering over your bottle cage, attempting to dock. It opens its weapons bay, fires. A mist of vaporized electrolytes hangs in the air. The usurper smoothly mates into place. You carry on cycling, unaware of the drama playing out on your down tube below.
Roll credits. That's my pitch for the movie version. In reality the Cage Rocket is a sexed-up 'toolbox' and perhaps not quite roomy enough to hold advanced intergalactic weapons systems, but able to accommodate, in my shakedown cruise, a small arsenal of necessities including the micro-pump I use to amaze small parties by appointment.
Apart from the large hinged lid which makes for easy access to the innards, it's neatly lined with a thin layer of noise-dampening foam so those loose spanners won't rattle you. Svelte only in profile, it fits best in open sided bottle cages.
Rating: 9.0